Maryland to Expand History Curriculum to Include LGBTQ+ and Disability Rights
Within the next few years, Maryland's history curriculum looks to expand to include LGBTQ+ and disabled rights.
The Maryland State Department of Education(MSDE) has said that they are working to create frameworks for schools to include LGBTQ+ and disability rights in their history curriculums. The lessons that would be included are decided by the schools, but the content will be a part of the state standards and frameworks. 
According to Leah Renzi, the Coordinator of Social Studies for the MSDE, "Local school systems develop their own curriculum using state frameworks as a baseline of expectation for what content should be addressed.  Resources and materials to support instruction are reviewed and selected by the local school system, not by MSDE.  However, with the introduction of these new objectives MSDE provided a workshop for local school system supervisors on LGBTQ+ history in September, 2020."  
People who are LGBTQ+ or have disabilities are underrepresented in most of society, but particularly in education. The new curriculum would help educate people who are not a part of these minorities to better understand how they impact society and history. The new curriculum would help students in these minorities to know that they are not alone, that people like them have been present and active throughout history. By including people like the students who might otherwise feel ostracized, schools create a safer environment for all of their students.
Renzi clarified, "The new frameworks were developed with the goal of including previously underrepresented groups and the expansion of the historical narrative." 
Some objectives for high school frameworks include: analyzing how individuals and groups mobilized against inequalities in American society by examining the short- and long-term origins and impacts of the Gay Liberation Movement; evaluating the motivations and strategies leaders used to achieve the extension of rights to those with disabilities, and the impact of the 1968 Architectural Act, Section 504 of the Rehabilitation Act of 1973, and 1975 Education for All Handicapped Children Act; analyzing how the rise of conservatism influenced domestic policy by evaluating the short and long-term impacts of the passage of the Americans with Disabilities Act of 1990; and how political polarization altered the debates over public policy by assessing the significant turning points and leaders in the fight for LGBTQ+ rights from the 1970s through the decision in Obergefell v. Hodges (2015) and beyond
The full frameworks are available on the State Standards and Frameworks In Social Studies page of the MSDE website.
Surveyed students at GTJHS support the plan for the new curriculum. Most agree that LGBTQ+ and disability rights history are not taught enough in the current curriculum and should be added. 
Amaziah Rhone, junior, remarks, "All I see in textbooks is this person who was poor started a movement and it touched the lives of others but you never hear about the LGBTQ+ community movements. I think people are afraid to talk about it because they don't want to "offend anyone" but the only [thing] they're doing [is] withholding information of wonderful, educated, and driven people. These students are missing a lot of important movements and boycotts because the school system is outdated."
Bradleigh Bell, senior, says, "I think the decision to add LGBT+ and disability rights to the history curriculum is a great step towards creating more awareness among students towards the struggles these communities face, and how to better support friends who face these struggles."
The overall response has been positive, but there are some concerns regarding the new addition as well. Kristen Roper, a teacher at Gov. Thomas Johnson High School and one of the GTJHS Gender Sexuality Alliance(GSA) advisors, thinks that "it's great provided it's a member of the LGBTQ+/disabled community writing the additions to the curriculum standards. It would defeat the purpose if you have standards being added by someone who has no experience with that history. Can you imagine a white person writing the standards about what to include for black history in America? Can you imagine a man writing the standards about what to include in the women's rights movement?"
Lauren Kluttz, junior, notes: "Women's history and black history are not taught at all. If they are taught it is very minimal. We need to provide these as well, but… this is a step in the right direction." 
"I believe it should be taught so history won't repeat itself over and over like it is doing now. It should start being taught at younger ages so love is taught rather than hate," says Alex Mattia, sophomore. "History has repeated itself too many times. It's time for a change."
About the Writer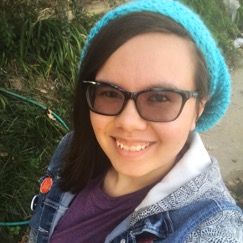 Nenita GapudTressler, Writer, Senior Editor
Nenita GapudTressler, (they/she) Senior

I'm excited to be a part of the newspaper again this year and to be a senior editor. Writing is my passion...