NFL Jersey Numbers 2021-2022 Season Guidelines
Earlier this month NFL owners were expected to vote on a proposal that would expand jersey number options for certain positions. The new rule would allow running backs, wide receivers, tight ends, linebackers and defensive backs to wear new numbers, including single digits.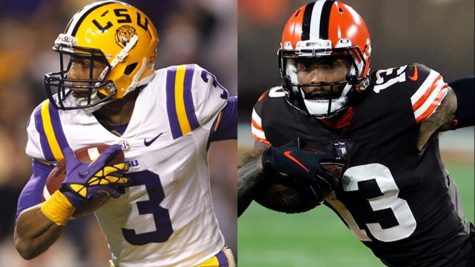 The numbers below in parentheses will be the newly available numbers for each position group
Running backs: 20-49 (1-19, 80-89)
Wide receivers: 10-19, 80-89 (1-9, 20-49)
Tight ends: 40-49, 80-89 (1-39)
Linebackers: 40-49, 50-59, 90-99 (1-39)
Defensive backs: 20-49 (1-19)
On April 21st the NFL did go through with the request of the new rule relaxing jersey number restrictions. While some players celebrated the new rules , some players criticized it, Tom Brady went on social media to rant about it and how instead of relaxing jersey rules he would want to see different jersey colors and throwback uniforms. Here's what he had to say on social media: 
What does that mean for high school athletes? Coach Holste, head coach for the JV football team, stated that it would not affect high school athletes at all and he is actually glad that the NFL is actually adopting something that is done at a lower level for a change.
The only criticism he has for the rule is how they are still keeping inside this small position specific bubble. If they were to just adopt the eligible/ineligible model that high schools and colleges currently use, it would make things much simpler.