Tips and Advice for Incoming Freshmen from Seniors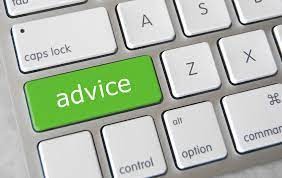 The school year is coming to a wrap, and Seniors are gearing up to exit their high school career and move on to the next step of their lives. They have 4 years of high school experience behind them now and are ready to share some of their wisdom for the rising Freshmen of the 2021 to 2022 school year. The Seniors don't want TJ to feel intimidating, because it really isn't. We want you Freshmen to feel at home. I got some of the seniors to offer up some advice for them, or answer any questions they may have, here is that advice:
Is there anything you wish you knew about high school before you started?
"I wish I had given myself a lot more freedom to take classes that interest me rather than forcing myself to take classes that I thought would look good to have under my belt." – Beau Scott
"I wish I knew not to be stressed out about anything and take one day at a time." – Cheyann Wallick
"I wish that I knew high school was not going to be as nightmare-ish as it is depicted in movies or TV shows. High school is fun, and you meet a lot of friendly students and teachers. " – Anonymous
Is there anything you want to say to incoming Freshmen about high school?
"It's easy to get caught up with drama and school politics; JUST DON'T DO IT. Stay true to yourself and don't try to fit in, create your own version of who you want to be. " – Anonymous
"Enjoy high school while you have it." – Pablo Mora
"The freshman get teased as a whole. Don't take it personal because it's not. Use time in classes and lunch to get your work done. Be respectful towards your teachers because it's not cool to be rude, you just look stupid." – Anonymous
"I would recommend taking dual enrollment classes instead of AP classes. You're guaranteed the college credits upon passing the class, rather than if you were to take an AP test. Dual enrollment classes are easier as well. Just make sure those college credits transfer to the school you're going to." – Anonymous
What was the most difficult part of high school?
"Leaving high school." – Pablo Mora
"School politics. Freshman and Sophomore can't hang around upperclassmen. Don't care about that too much, hang around who you want to hang around regardless of grade level." – Anonymous
"Keeping motivation." – Kentrell Brown
What was the easiest part of high school?
"The easiest part of high school had to be reaching out for help. My counselor is always happy to help with whatever I am having trouble with, so asking for help became less intimidating as I did it more." – Anonymous
"I think the easiest was making new friends and depending on the classes, but I think some of them were pretty easy." – Cheyann Wallick
"Staying focused on grades. I get a rush of dopamine when I get a good grade knowing that my studying and paying attention paid off." – Anonymous
Did you work at all during high school? Do you have any advice on how to manage a job and school?
"Make sure you take time between work and school for yourself on certain days so you don't stress yourself out. Have at least 2 days off work." – Pablo Mora
"I worked at a fast food restaurant that knew I was a minor but had me working from 5pm to 2 am 6 days a week . I personally didn't mind it but you have to be ahead on classwork . I would do all of my assignments for the next week so I didn't have to think about it BUT I would say that you have to speak up and tell your boss how you're feeling. Over everything focus on school ." – Anonymous
"I worked multiple jobs throughout high school. It is completely manageable, you just have to be comfortable limiting your hours during busier parts of the school year." – Beau Scott
 Did you do any extracurriculars in high school? Do you have any advice on how to manage extracurriculars and school?
"I did soccer and Unified Track. Before the coronavirus, practices would be right after school so it was easier but now in 2021 we go home and come back 2 hours later. My soccer coach didn't let us play if we had bad grades, so if you want to play your sport then I suggest doing your homework. You can do your homework after practice when you get home and/or right before you go." – Cheyann Wallick
"Always put school first and realize that if you don't do well in school those extracurriculars can be taken away." – Kentrell Brown
"I participated frequently in theatre/the arts. The same with having a job, you have to be comfortable saying no to opportunities that would overwhelm you." – Beau Scott
Was there anything that surprised you about high school?
"How laid back some of the staff are." – Kentrell Brown
"I was surprised by how fast it went. It felt like yesterday that I was a freshman, and now I'm about to graduate and take my next steps in life." – Anonymous
"DON'T DO DRUGS." – Anonymous
"How much people change over time." – Pablo Mora
"People do actually grow up a little, but not much." – Anonymous
Do you have any general advice about high school, not specific to Freshmen?
"Do the things you want to do and stop caring about what other people are doing and what they think of you." – Anonymous
"Enjoy it, even if you hate it." – Pablo Mora
"It's okay to be yourself but it's not okay to act like someone you're not." – Anonymous
"Enjoy high school when you can because when you're a senior you'll think back to when you were a freshman and wonder where the time went." – Cheyann Wallick
"Make as many memories as possible. Obviously your life won't be over after high school, but it will become harder to maintain the social/work life balance once you become an adult. I wouldn't take these 4 years of high school for granted." – Anonymous
"Everyone is struggling just like you are. Even if it feels like everyone has everything under control, they likely feel the same as you." – Beau Scott
"While it may not be the best years of your life, they are still some of the most fun and memorable, so do not take it for granted. Also, don't procrastinate it is torture." – Anonymous
"Just watch who you call your friend because highschool brings out everyone's true colors." – Kentrell Brown
I wanted to send out a special thank you for all the seniors who offered up some advice.